Reopening of the Clothing Store as a "shop of hope"
After working intensively on the basement and the new outside access, we were finally able to inaugurate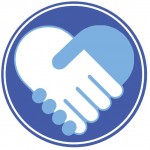 the new rooms of the clothing store. But not enough. With the new rooms our clothing store got a new name, behind which also a revised concept conceals itself. Markus Schmidt, said to the new logo: "The store is supposed to be a place where, in a protected environment, people of different skin color and origin can come together in a warm atmosphere to get clothes and more!" Behind the "more" there are hidden things like Bicycles, dishes, bags, toys, but also possibilities for talks.
Come and have a look! You can also support our next transport with winter clothes!
Welcome!
We are especially grateful to God for giving us the necessary financial resources. In addition, many people were involved in making the rooms as they look today. Many thanks to all!